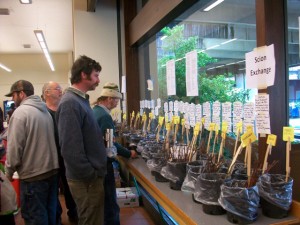 The Spring Propagation Fair will be Saturday, March 24, from 11- 5, at Lane Community College in Eugene, OR.
The free event includes a seed swap, scion wood (root stock available for a small fee), and workshops throughout the event.
The folks putting on this year's Spring Propagation Fair have a snazzy website. It's chock full of information, including workshop schedule and info on some of the great scion wood that will be available.
Check out the website at http://springpropagationfair.com.
See you there!